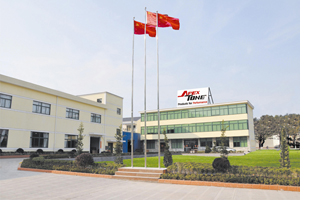 Ningbo Apextone Electronics Co.,Ltd. was founded in January 2000 with the aim of designing,manufacturing, and distributing professional quality studio and performance equipment and music related accessories to our customers from all over the world.Thanks to continuous customer support and the hard work of the whole APEXTONE team, we have expanded our business to include speakers, mixers and amplifiers, stands, cables, connectors, microphones, and musical instrument bags.
The advantage our customers gain by using APEXTONE are in our company's flexibility and innovation, the excellent audio quality and sturdy designs of our products, our reasonable prices,good service and a commitment to providing the best solutions to your studio, performance and home audio needs.
Our 6000 square meter factory situated in the west of Ningbo's countryside, approximately 3 hours from Shanghai by road and 2 hours from Ningbo's seaport, and our office in downtown Ningbo enable us to be closer to banks, Customs and shipping companies and have a faster response time to customer orders.
Please feel free to browse through our catalogue and let us introduce you our product range.
If you don't find exactly what you need, let us know and we'll be happy to discuss doing a custom job for you.
Thanks for your time.